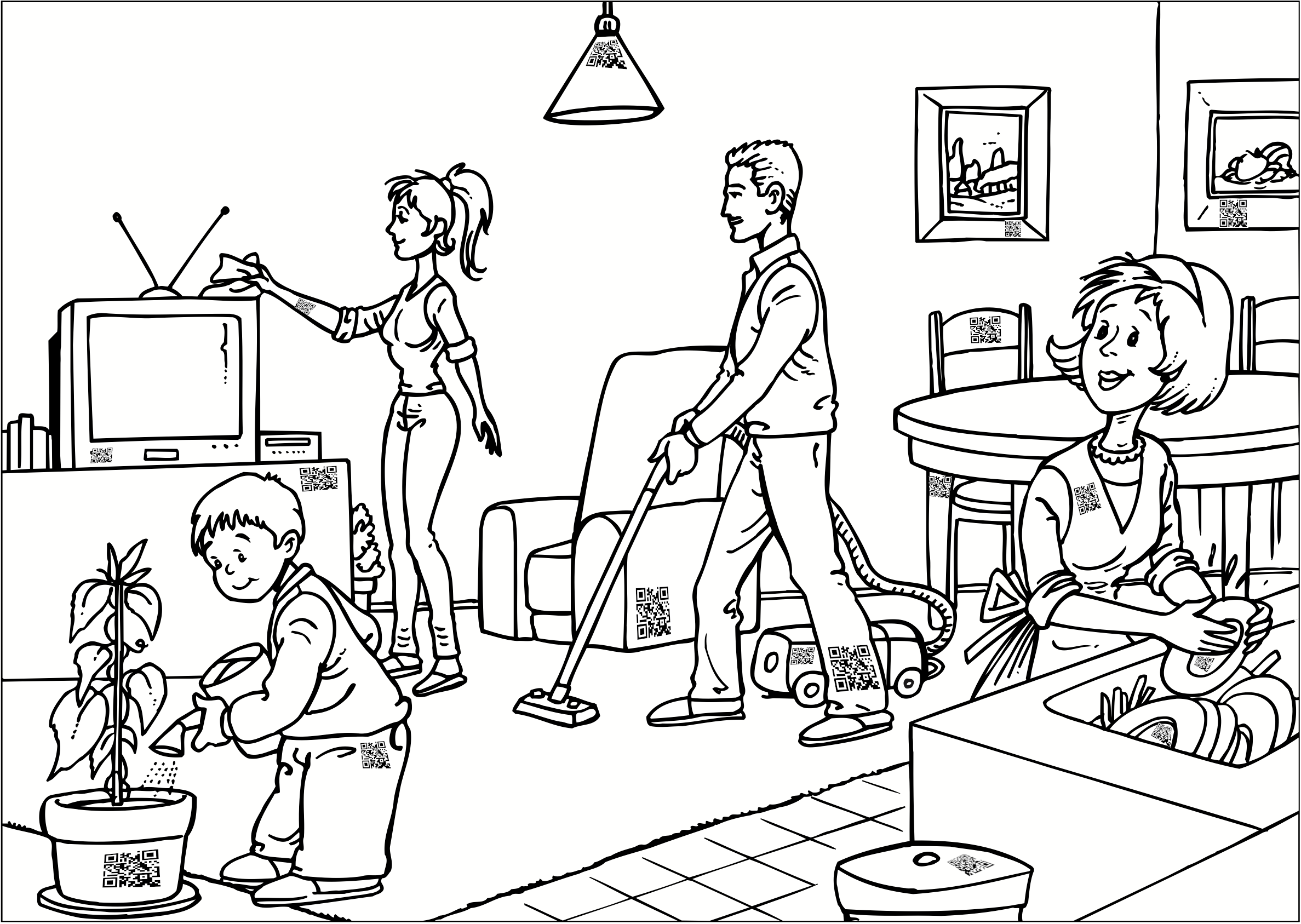 Printing Your QRazy.fun Labels
You will need labels to use QRazy.fun. Printing labels is free and should be simple (to the degree that printing anything is ever simple) but—particularly with mobile devices—can be the most complicated part of using QRazy.fun. You don't need a Secret to print the labels, though you will need a Secret to use them.
what you'll need
You'll need label stock. I mostly use 1" × 1" labels like Garage Sale Pup 1" labels or ChromaLabel 1 x 1 Inch Printable Labels or equivalent.
QRazy.fun also supports using address labels (Avery 5161 or equivalent), which are quite common. You get two identical QR codes on each label which works well for using them as flag-style cable identifiers.
If you're not in the US and cannot get or print the US-letter size labels, send me an email and I'll let you know when the flexible-but-too-confusing custom printing page is available.
doing a test print
Generate a page of QR stickers for 1" square labels or for address-style (cable flag) labels. I recommend printing a page of labels on plain paper first. Put the printed plain-paper page behind a sheet of label stock and hold them up to a light; you'll be able to see if the printing aligns with the label borders.
printing the actual labels
Print the page again with your label stock in the printer. If tolerances are off, the plain-text URL (eg. "QRazy.fun/-W0EIOIi") might get cut off. That's okay as long as the full QR code ends up on the label.
---
"Help! I'm having trouble with the printing!"
Of course you are. Printing is where abstract data processing meets the real world, and problems are bound to occur. I've written down some random thoughts on printing problems along with some ideas to try.
using your shiny new labels
You'll need to acquire some tags and a Secret, if you don't already have them. (Don't worry, tags are free right now.) Then just stick your label on anything that needs a tag, scan the label with your phone, and create the tag.
"But I hate printing! I don't even own a printer! Can I get preprinted labels?"
Soon I'll probably offer a service where you can drop a US $5 bill in the mail to me, and I'll mail you back a sheet of preprinted labels. For now, though, you'll need to find someone to print them for you.
"can I print labels in different sizes? on custom stock?"
QRazy.fun labels are just standard QR codes of the URL for the tag. There are many sites that let you create QR codes, and they'll work fine with QRazy.fun. Just go to the label printing page, copy one of the text URLs underneath a QR code, and paste it into the QR code generator of your choice. You can now print it in any size or any medium you desire. You can even add it to a 3-D print.